On the day of the event your vehicle will have checks made by a scrutineer to ensure your vehicle is safe.
If a defect is found on your vehicle or you do not have the specified equipment you will be given a Warning and allowed to off road (subject to severity of defect).
If the defect has not been rectified by the next event you will be given a 2nd warning and you will be allowed to off road.
If the same defect is an issue at the 3rd event you will not be permitted to use the off road course.
Below is a copy of the scrutineer sheet that will be used.



Scrutineer

Event

Name

Additional Drivers

Registration

Date





1. Front & Rear Tow Points 2. Secure Battery (bolted)
3. Fire Extinguisher
4. Firm Brake Pedal
5. Handbrake




6.

Seat Belts for All Occupants

(where fitted by law)

7. Suitable Tow Rope

8. No Loose Items

9. Sealed fuel Cap

10.Horn

11.General Condition

12.Obvious Defects

13.Throttle Return Spring

14.C.B. Aerial Position

(if applicable)

PASS / FAIL



Advise Drivers without Roll Bar or Solid Roof NO PASSENGERS

Money Taken By

Amount Paid

Book Signed by Driver



Powered by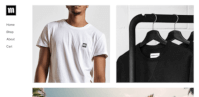 Create your own unique website with customizable templates.